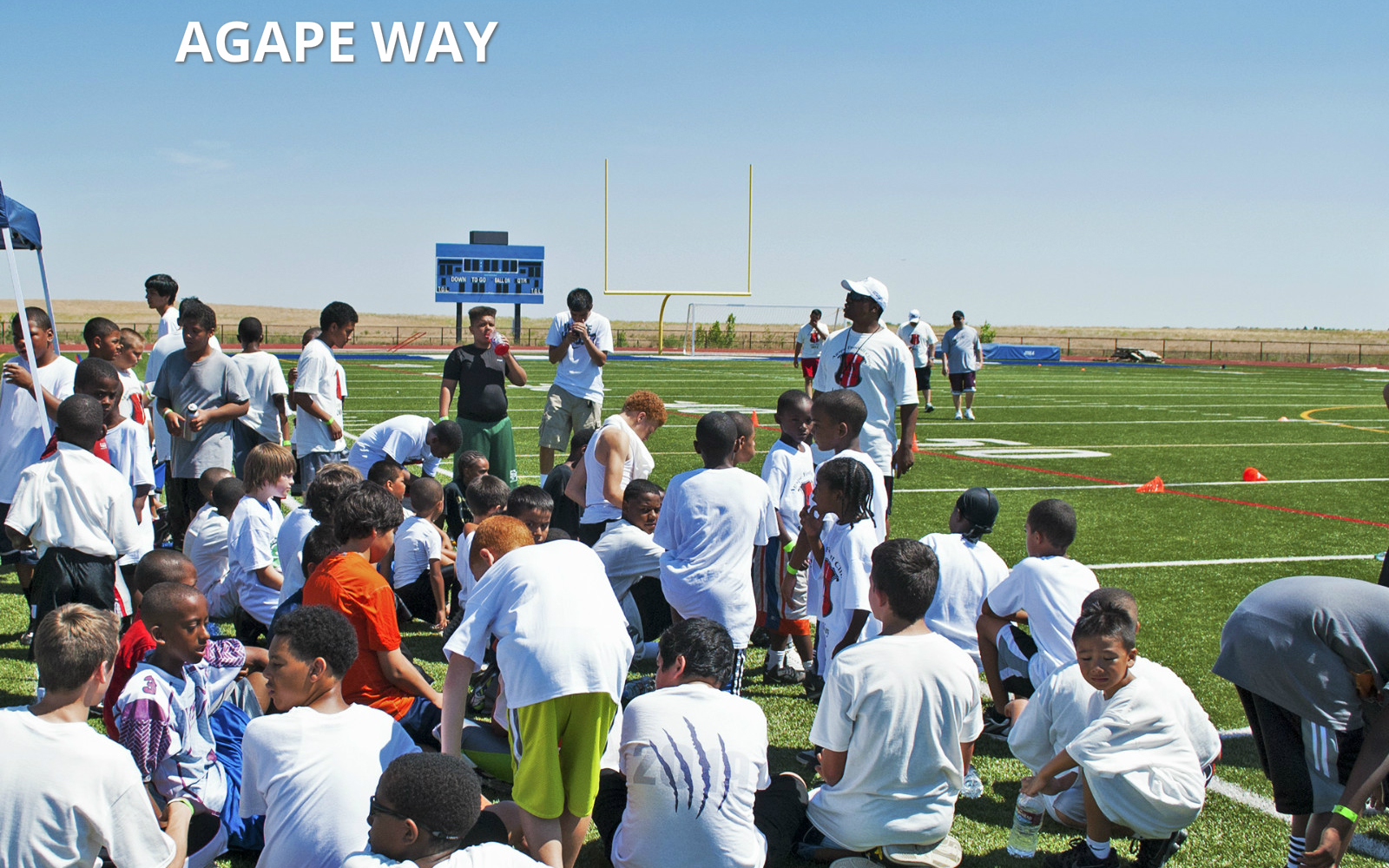 Agape Way Sports is a sports ministry dedicated to building up coaches, and players in a way that has an impact on a community transformationally. AWS measures it success of operations primarily on wins and losses by teams whom adopt the Agape Way. AWS measures it success within other organizations by the values it has adopted and for the expressed characteristics it reinforces within coaches, and players that participate in AWS. These qualities are faith, family, character, community, integrity, accountability, education, personal development, love, and sportsmanship. Register for any, and all of Agape Way Sports athletic ministries by filling out the personal questionaire form.
Agape Way Sports Service:
1. Elite personal football skill training
2. Personal/Organizational Leadership development
3. Life coach (motivation coach)
4. Football program development
Please fill out the personal questionaire form to register for Agape Way Sports.