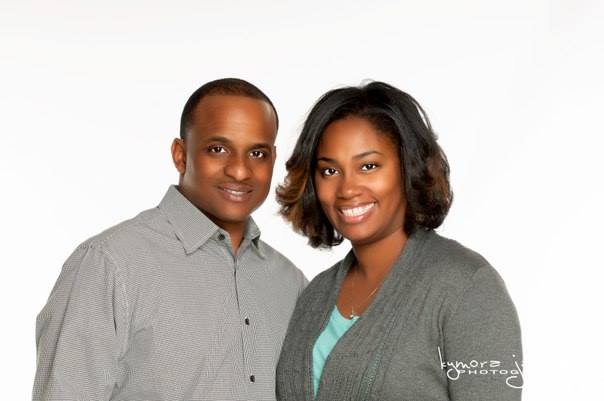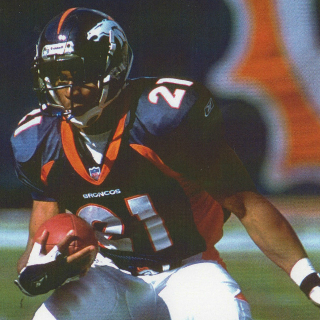 KaRon Coleman Sr. |  Founder
KaRon Coleman Sr. God has used many avenues in KaRon's life in order to shape and mold his message of hope and faith in Jesus Christ. Growing up in a single family home, surrounded by difficult situations, KaRon decided early in life that he was not going to be a statistic. Through triumph and failure, heartache and victory, clinging to his life verse, Philippians 3:13-14, KaRon can say that there is one thing consistent about his life, he never gives up.
At a young age, KaRon believed the game of football would be his avenue for success in life and with hard work and dedication; KaRon did experience great success as an athlete. An All-County performer in high school and a first team All-Conference running back and All-American punt returner in college, he went on to play professionally for four years with the Denver Broncos and one year in the Canadian Football league. One of the highlights of his career was scoring his 
first touchdown
during the last game at Mile High Stadium in Denver. Although KaRon experienced success in football, he realized there was more to life than simply being an athlete, and playing a game. He began to involve himself in several school assemblies, charitable events, prison ministries, youth events and Bible Studies. In college KaRon lead a campus wide Bible Study where he experienced God using him in unique ways. It was during this time that KaRon Coleman realized God's call on his life, a call for ministry, a call for a surrendered life, one that is completely surrendered to Jesus Christ.
Today, KaRon's passion to bring purpose and change in people's lives gives him his daily marching orders. God has gifted KaRon in leadership, and communication, and an youthful enthusiasm for God's Word. He has had the opportunity to speak to a variety of audiences on topics including true identity, Real Success, and Overcoming the Single Parent Trap…etc. He has led two church plants; one in Texas, and
Colorado
, and in Alabama he served as a small rural church pastor in Eutaw Alabama. He has 18 years of ministry experience. Pastor Coleman has traveled around the US, and also to different parts of the world spreading God's Word. Since he has traveled so extensively, and feels his passion can only be unearthed by sharing God's word with as many people as possible, Pastor Coleman established a national expression of what he has consistently done locally in his service to the local church. Room 306 (r306) is the personal ministry of Pastor KaRon Coleman Sr. At r306, we seek to engage all people through the transformative power of preaching and teaching God's Word. This is accomplished through a variety of means, including media, resources, athletics, and community impact initiatives. Our mission is to generate passion and purpose in the lives of all people through the proclamation and application of the Word of God.
Pastor Coleman graduated from the College of Biblical Studies where he received his bachelor's degree in Bible and Organizational Leadership. He also attended Southwestern Baptist Theological Seminary where he received his Masters of Divinity degree with a concentration in Pastoral Leadership. KaRon and his wife Jasmine live in Dallas, Texas with their six children: KaRon Jr., Journee , Kailee, Jaelyn, Kaitlyn, and Khloe.
"Brethren, I do not regard myself as having laid hold if it yet; but one thing I do: forgetting what lies behind and reaching for what lies ahead, I press on toward the goal for the prize of the upward call of God in Christ Jesus." Philippians 3:13-14.